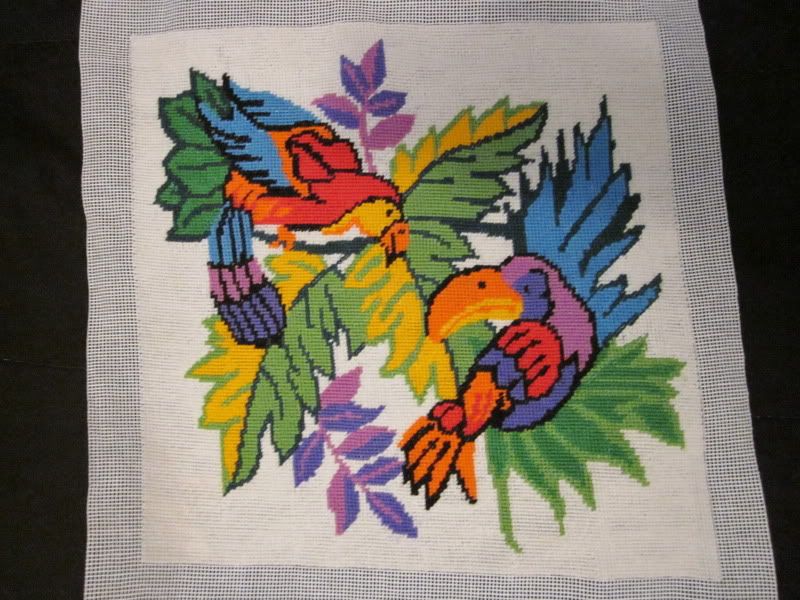 Sam and Tucan
I've finished my tacky birds! Now I have no idea what to do with Tucan and Sam (they are respectfully called now). I was thinking either a pillow or making it into a purse or something but truthfully, I wouldn't use either.
Any ideas would be great!
On another note: I've been thinking about modifying Little Mojo's Hogwart's Crest pattern again. I'm not liking how the grey's are contrasting with the other colours. I am very partial to just ripping the grey's out and just filling the space with white. I'll continue finishing the badger and seeing if I like it and if not then I'll just go out and get some white and filling in the gaps.
-Nessa